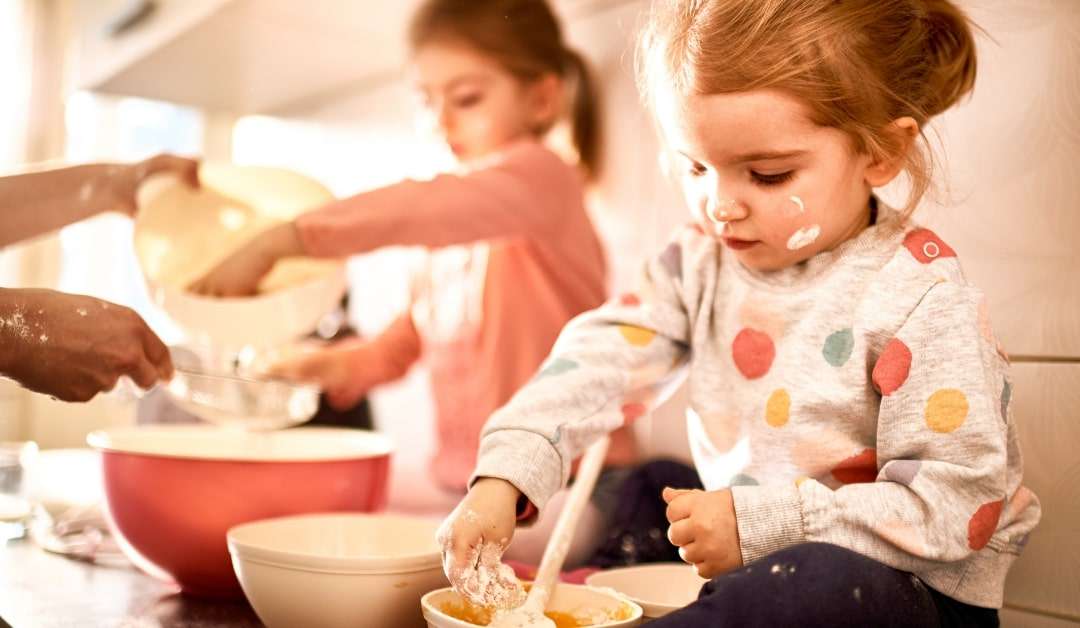 Cooking Item Vocabulary
Children enjoy helping in the kitchen the most and cooking is the perfect opportunity for them to know better about their surroundings in a fun way. As they are very curious about the objects they see when cooking, learning about the kitchen utensils will get them familiarised with the equipment.
Let's broaden their cooking items vocabulary and find out what's in the kitchen!
Kitchen Item Names in English for Kids
Tea maker
Toaster
Kettle
Mixer
Refrigerator
Blender
Cabinet
Cupboard
Microwave
Dish soap
Kitchen counter
Dinner table
Kitchen scale
Pedal bin
Grill
Drawer
Rice cooker
Kitchen Utensils:
Apron
Breadbasket
Bowl
Fork
Teapot
Measuring cup
Baking tray
Timer
Spice container
Spoon
Kitchen shears
Chopping board
Chopsticks
Grater
Plate
Colander
Oven glove
Napkin
With 35 English words about kitchen utensils, parents should break down the vocabulary to learn each day for their kids. In order for children to memorize English vocabulary about kitchen utensils well, parents can use sticky notes to stick to objects so that they can always see and gradually instil into the brain of children.
Another way to learn about the kitchen vocabulary is this simple activity below:
Cooking time!
Use prepared flashcards that help review the vocabulary as well as guide your child to cook simple foods like banana milk or juice. Show pictures of the final dish to your child and give your child a hint to guess what the food/drink is.
In order for the cooking to happen, you should have all the cooking utensils prepared as well as provide your child's apron. Let your little one go through all the words he/she learned by naming the available tools in the kitchen. Be more careful with the ingredients/dishes that require the use of a knife to cut. You can replace the knife with a fork in some cases.
Make sure your child follows your recipe and instructions while preparing the food. After making the finished dish, ask your child to write down the recipe and illustrate the stages of implementation. Children may also suggest foods they want to try, such as apple juice instead of orange juice.
Children can invent recipes themselves instead of working with your instructions or they can consult their parents and relatives and try to cook them later.
To learn more ofkitchen item names in English for kids, you can download the Galaxy Kids app – the best English learning app for kids!